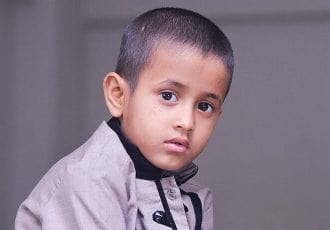 Support the Orphan Children
Every child deserves to feel happy, healthy, safe and most importantly, loved. Children are the world's most valuable resources and its best hope for the future. Those kids who have lost any or both of their parents are like the flowers without a gardener to protect them, so we decided to be their lost gardener.
Some Disturbing Facts
140 million children in this world have lost one or both parents. (WHO)
Continent Asia is the home to an estimated 61 million orphans.
Every 2.2 seconds a child loses a parent
Everyday 5,760 more children become orphans.Our aim is to provide best education and offer all the opportunities of life to the orphans. Al-Mustafa supports 2500 orphans per year for their health, education and wellbeing through its monthly sponsorship program and built an orphanage MY HOME AL-MUSTAFA in the year 2017.
My Home Al-Mustafa
My Home Al-Mustafa is the place which the orphans proudly call as their home. At My Home, orphans are provided shelter, food, clothing, education, health, sports and all other facilities of life with love, affection and care. The administration of My Home Al-Mustafa is educated and experienced, they maintain a disciplined yet friendly environment for the kids. The kids follow a proper time table for study, meals and sports activities.
An orphan's monthly expense = PKR 7000 / $47