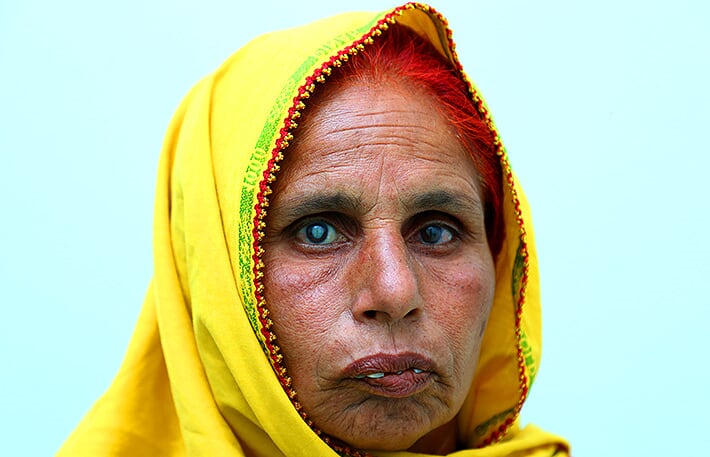 Restore Vision of the Poor
What Is Cataract
A cataract is the clouding of the lens in the eye which leads to a decrease in vision. Symptoms may include faded colors, blurry or double vision, halos around light, trouble with bright lights, and trouble seeing at night. This may result in trouble driving, reading, or recognizing faces. Poor vision caused by cataracts may also result in an increased risk of falling and depression. Cataracts cause half of all cases of blindness and 33% of visual impairment worldwide. Cataracts are most common due to aging but it may also occur due to trauma or radiation exposure, be present from birth, or may occur after an eye surgery for other problems.
EYE SIGHT FACTS
285 million people have sight loss worldwide.
39 million people are blind worldwide.
19 million children have sight loss worldwide.
1.5 million children are blind worldwide.
About 90% of visually impaired people live in developing countries.
About 80% of sight loss can be prevented or cured.
Every 5 Seconds – Someone goes blind.
OUR SERVICES
Al-Mustafa Welfare Society has been doing free cataract surgeries throughout Pakistan since year 2006. In our daily free eye consultation clinic, we have successfully treated 717,442 patients and have performed 63,676 free cataract surgeries yet. Al-Mustafa Welfare Society also has a vast experience of organizing free medical camps throughout Pakistan. We have successfully organized 720 free eye camps throughout Pakistan especially in the suburb areas where people live in extremely underdeveloped conditions and are economically very poor. In these camps patients are not only examined and provided free prescribed medicines but our surgeons also perform free cataract surgeries in our mobile operation theater.
Cost = PKR 3,500 / $24