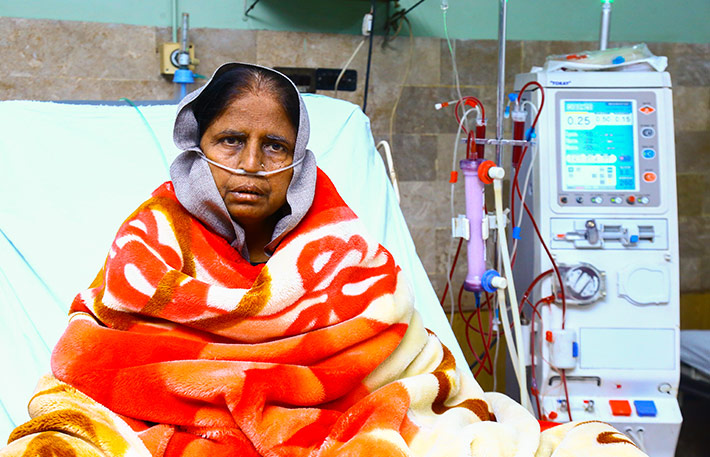 Sponsor a Dialysis Patient
What is Dialysis
It is the process of removing excess water, solutes, and toxins from the blood in people whose kidneys can no longer perform these functions naturally. In hemodialysis, an artificial kidney (Hemodialyzer) is used to remove waste and extra chemicals and fluid from your blood.Unfortunately, dialysis can be quite expensive, and it needs to be administered often. Factors that affect the cost of dialysis include:
Highly specialized and expensive machines are required.
High labor costs due to the need for specially trained doctors, nurses, and paramedical staff.
Long-term nature of the treatment.
Kidney Failure Facts
Annually 150,000 people suffer from Chronic Kidney Disease in Pakistan.
Annually 15,000 people end up with complete renal failure in Pakistan.
90% of the patients belong to low income group.
Our Services
To serve the poor and white-collar patients who cannot afford the expensive dialysis sessions, we established a dedicated Dialysis Department in 1998 at our hospital Al-Mustafa Medical Centre. This unit is currently equipped with 12 dialysis machines and have successfully conducted 126,600 dialysis sessions yet. This unit is working under the supervision of a highly qualified and experienced Urologist and his team of specially trained Physicians, nurses and technicians. Our registered patients get complete check-up during their visit with consultation for the treatment and diet. Patients are also provided expensive medicines (mostly injectables) free of cost or on subsidized rates.
A Dialysis Patient's monthly treatment expense = PKR 30,000 / $200