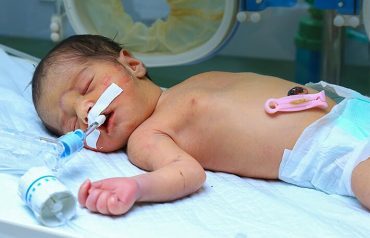 Sponsor a Baby in NICU
What is NICU?
Newborn/neonate (1 to 28 days old babies) and premature babies who need intensive medical care are often put in a special area of the hospital called the neonatal intensive care unit (NICU), also known as intensive care nursery (ICN). The NICU has advanced technology and trained healthcare professionals to give special care for the tiniest patients.
Reasons Why A Baby Might Be Sent to the NICU:
Prematurity (less than 37 weeks completed in the womb)
Respiratory distress syndrome (because of immature lungs)
Sepsis (infection)
Hypoglycemia (low blood sugar)
Perinatal depression (decreased blood flow or oxygen to the baby due to traumatic delivery or problems during delivery)
Maternal chorioamnionitis (high risk of infection due to infection and inflammation of placenta or umbilical cord)
Some Disturbing Facts:
130 million infants are born each year worldwide (W.H.O estimates)
4 million die in the first 28 days of life.
3 quarters of neonatal deaths occur in the first week.
More than 1 quarter deaths occur in the first 24 hours.
Two-thirds of the world's neonatal deaths occur in just 10 countries. (Pakistan stands on number 3)
Pakistan accounts for 7% of global neonatal deaths.
Reported neonatal mortality rate in Pakistan- 64.2 per 1,000 live births.
Our Services:
Due to poor nutrition, lack of hygienic practices during labor and unavailability or expensive cost of NICU treatment, the infant mortality rate is highest among the lower class of the country. The vast majority of these babies can be saved with quality health care solutions.Al-Mustafa Welfare Society has established NICU facility in 2004 at our hospital Al-Mustafa Medical Centre Gulshan. This NICU has 14 incubators and three ventilators with a 24 hours coverage of expert and trained physicians and nursing staff. Our second NICU facility will soon be operational at Al-Mustafa Medical Centre Shah Faisal. Poor parents either come directly to us or are referred from government hospitals due to the unavailability of space in government NICUs. These neonates are admitted under the care of pediatric consultants and are provided free of cost treatment. Our team strives its best to save the lives of these babies.
Average NICU expense for 1 neonate = PKR. 40,000/-