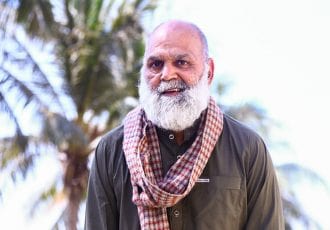 Sponsor a Senior Citizen
Aging is a natural phenomenon. During the course of adopting to modern lifestyle, the human values and family system have greatly suffered throughout the whole world, Pakistan being no exception. In a society like Pakistan, the part of society who are suffering the most during this transitional phase towards progress, are the elderly population, since the government has no or very poor back-up plans for them. But, building a progressive society is not the sole responsibility of the governments, the people living in the society are supposed to be the ones who direct and support their governments and come forward practically to build the infrastructure when the government seems to lack in that area. Al-Mustafa Welfare Society believes in keeping good values intact. Our elders are the most respected members of the society and those senior citizens who have lost their families and homes are equally precious to us.
OLD AGE HOMES
Al-Mustafa Welfare Society has built 2 separate old age shelter homes for the homeless, lonely, poor and needy elderly ladies and gentlemen, called as the Nook Of Fatima-Tul-Zohra R.A "Gosha-E-Fatima-Tul-Zohra R.A" and the Nook Of Ameer Hamza R.A "Gosha-E-Ameer Hamza R.A" respectively. The residents of these shelter homes are provided all the necessities of life i-e quality and healthy food, clothes, all health care facilities and medicines, entertainment and all other facilities of life. Since these homeless people are mostly abandoned and very old in age, most of them have severe psychological problems as well, therefore we also try to arrange regular visits of Psychiatrists for their therapy. It is the place where the poor and homeless men and women are spending the rest of their lives away from all the worries in peace and harmony.
Monthly expense of 1 senior citizen = PKR 7000 / $47