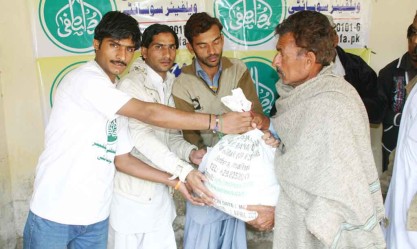 According to estimates, more than 25% people in Pakistan living below poverty line, Al-Mustafa Welfare Society supports the poor and needy families by giving them Monthly Ration that covers the food need of a family. All the families that are being supported by Al-Mustafa are all verified and deserving. Al-Mustafa also provides food to the deserving people in Ramzan and Disasters as well.
HELP US FEED THE POOR & NEEDY
A FAMILY'S MONTHLY FOOD COST PKR 3000 / $ 22
DONATE NOW!