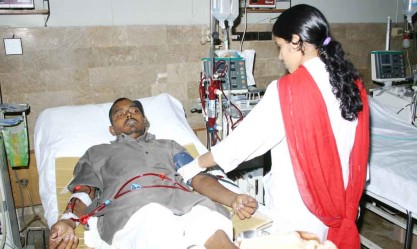 Kidney Failure Facts:
Annually 150,000 Persons suffers from Chronic Kidney Disease in Pakistan.
Annually 15,000 Persons end up with complete renal failure in Pakistan.
90% People belongs to Low Income Group.
Progress As Yet
Established in 1998
12 Dialysis Machines
126,600 Dialysis Sessions
HELP US SAVE LIVES
PATIENT'S MONTHLY COST PKR 25,000 / $ 178
DONATE NOW!